Contractor General Liability Insurance

---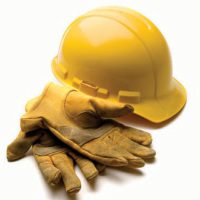 Why DO Contractors Choose US!
FAST (Minutes for a contractors General Liability Coverage)
COMPETITIVE RATES ( providing as low as $650/year for a general liability insurance coverage)
No Fee For "Completed Operations" All Endorsements
No Fee For "Blanket Additional Insured Endorsements" Certificate of insurance.
We Understand All the Risks; thus your business is SAFE with us.

---
Select Your Business to Find more:

---
Installation


House Furnishing Installation
Refrigeration Equipment
Satellite Dish Installation
Signs Installation
Tile/Stone Installation

Constructions/Remodeling

Drilling
Drywall or wallboard Installation
Floor Covering Installation
Paperhanging
Sewer Main Construction
Water Mains Construction

Services

Janitorial
Electrical
heating and air conditioning system
Landscape Maintenance and Gardening
Paint Exterior and Interior
Plumbing
As A contractor, Purchasing A Commercial General Liability Coverage Is essential in protecting your business; however you need to know exactly what risks the general liability covers and what risk such coverage fails to protect. contact us Today to discuss your current policy.