---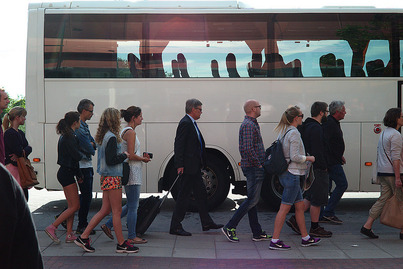 If you are a public transportation livery company or planning to become one; SaveGuard Insurance Agency is your Solution.
We provide access to a verity of Coverage through our Admitted Insurance Companies to better protect your
Business.
Because your business involves the transportation of people in your car, limo or taxi, you will need coverage that protect you passengers and covers the risk for a liability claim.
Liability insurance
Collision
Comprehensive or Specified Perils
Medical Payments
Personal Injury Protection (PIP)
Uninsured/Underinsured Motorists
---
---
We provide the following coverage with a limit that can be extended to $10 Million to better protect your business such

Coverages

:

Auto liability
Auto physical damage
General liability



If you have just filed your TCP with the PUC then you have a short Time to Get Insured. At SaveGuard we Welcome New Ventures.

Contact us today to find out if you are eligible for our

Fleet DMV Programs for Limo's Click Here to find more.

---




we offer a verity of Coverages to Taxi's, from auto Liability Coverage, to commercial General Liability insurance. As a Taxi Driver you are responsible for the passengers and the Customers whom you drive around.


Get the right insurance, Get the right limits and most important is to Get the right Broker for your business.

Take Advantage today of being a SaveGuard Customer, Find out how SaveGuard can help make your daily taxi business easier and safer.
Click here to find out how.


---









For Your NON-EMT we offer a verity of coverages:

Automobile Liability
Physical Damage
General Liability
Commercial Property
Professional Liability
Abuse, Molestation and Sexual abuse Liability
Inland Marine Insurance for Special Equipment

Don't Wait Until your Policy renews to shop around Start shopping today.


Contact US at 510-538-7233 and find out exactly how much you can save.

---

One Small VAN or a Fleet of Tour Buses and mini buses we insure it all.
Shuttles can be used as main business basically like a stranded taxicab, or an addition to the main business such as a hotel or resort offering airport shuttle services.

We provide access to a verity of markets that best suites your nature shuttle business.

Getting the right coverage is essential in this business. Contact Us today to find out what we can offer.


---