Commercial Auto Insurance Coverage For Your Business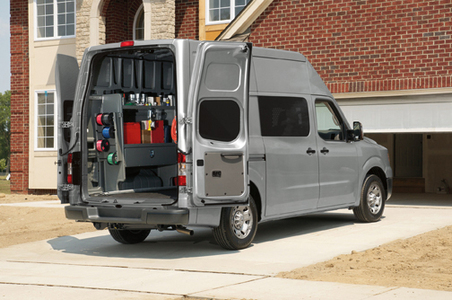 if your using your vehicle for your business; then you need a commercial auto insurance coverage. Our Commercial auto insurance are among the best in the industry, because we know the risk, we well cover you best.

Our knowledgeable commercial insurance agents will answer your questions and help you get your rate quote for a commercial auto insurance policy.

call Us today to discusses the right coverage for your business, a few minutes conversation with our agents will save your business in time of needs.

Call Today: 510-538-7233

---
---

Coverages:


LIABILITY COVERAGE:

Provide a liability protection for damages caused by you or your employees to others for bodily injury, property damage or any damaged that is caused by using the vehicle or loading or unloading of an automobile.

with a High liability limit of $1 million.. your business is protected against liable claims.

Physical Damage:

protect the business vehicles against loss;

collision coverage; covers losses due to collision of the covered auto with another object or vehicle, including the overturn of the listed auto.
Comprehensive Coverage; any cause of loss other than collisions are covered under the comprehensive part of the insurance policy.
Specified causes of loss coverage; when purchasing an insurance policy you need to make sure that other types of risks like fire, lightning, explosion, windstorm, hall, flood, earthquake, theft, vandalism are covered in your insurance policy.

A wide verity of deductible can be chosen,


Uninsured Motorist and Under-insured Coverage:
UM/UIM/UMPD; covers damages caused by a driver of a vehicle who do not have liability insurance or the limit of insurance is not enough to cover a claim.
Medical Payments:
coverage for medical services to an insured or passenger as a result of an auto accident regardless of who was at fault.
Motor Truck Cargo Coverage:
an Inland marine covering the loss of property in the course of transit, either by a common carrier or on the insurd's own vehicles. cover your property that is lost or damaged due to causes such as fire, accidents.

NO-Fault:
coverage for the drivers and the passenger through your policy regardless of who was responsible for the accident, such coverage includes medical and hospital, work loss and other expenses.
Hired Auto Physical Damage:
covers the physical damage to a hired auto if the policy provides physical damage coverage for the covered owned autos, a limit of $50,000.

such coverage is sensibleness for your business if you decide to rent a vehicle, or hire a vehicle for work.


Blanket Additional insured:


Take a way the need to specify schedule additional insured in a contract or a certificate of insurance.


Auto Loan Lease Gap:
if your vehicle is finance, loaned or leased , and your policy covers the physical damage; such coverage will pay for the difference between the amount of the loan and the actual cash value of the vehicle which is covered in the physical damage of the insurance policy.



Essential Information for your business:


Gross vehicle weight (GVW):The maximum operating weight of a vehicle. including the vehicle wight, engine fluids, fuel, accessories, drivers and passengers, and cargo; but excluding any trailer attached. when your truck stops at a California wight station it is required by the CHP that the total wight of a vehicle dose not exceeds the GVW on the registration, otherwise you will be issued a safety ticket.

How to increase the GVW:
Just fill up the attached form declaring the GVW of the vehicle decide how much weight you will be hauling and add it to the wight of your vehicle.
DMV GVW deceleration Form.

Who Must Stop at Scales:


Every driver of a commercial vehicle shall stop and submit the vehicle to an inspection of the size, weight, equipment, and smoke emissions of the vehicle at any location where members of the California Highway Patrol are conducting tests and inspections of commercial vehicles and when signs are displayed requiring the stop;


Pick Ups:
NO: if the GVWR under 11,500 pounds
Yes: if the GVWR 11,500 pounds or more

Pickups with camper shell: NO

Pickup with cab/crew cab with box-type bed: YES

Rental Trucks: Yes.

Cargo Van: according to the CVC cargo vans are required to stop at the scales.

for more information about who must stop at the scales;


CHP HQ on-line. click here.
contact CHP commercial Vehicle (916-843-3400)
Call a weight station(Scale Facility list of phone number).