Taxi Insurance

---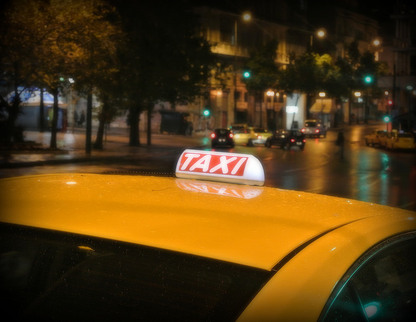 SaveGuard Insurance Agency has a separate Department specialized only for Taxi Insurance.
As a taxi driver; you are obligated by the city you are in to carry a certain limit of insurance; we can offer you a
Commercial auto Liability up to $25,000,00
Physical Damage to cover your vehicle
General Liability
Crime and Business Interruption
Workman's Compensation to Protect your employees.
Cyber Liability
Excess and Umbrella Liability.
---
---
Choosing the right insurance for your Taxi business is one of the very important decision of your business.

we are able to provide not just insurance for your taxi business but also the peace of mind for you and your customers and a huge deal of reliability.

Get the quality of personal service that you and your customers deserves contact us now!



---

why Chose SaveGuard for your Taxi Insurance !

we will check every market that exists for your Taxi insurance;
Saveguard insurance agency is affiliated with major insurance carrier for Livery insurance and some who only specialize in Taxi insurance.

Fleet Taxi insurance:
our staff is well trained and experience in dealing with fleet accounts, we are able to provide the personalized service that you, your Taxi company and your customers deserve.

we Don't Stop Shopping:
at save guard insurance agency we keep shopping for your taxi business insurance; one month before your policy renews we will be able




Frequent Asked Question Regarding Taxi Insurance:

Can You Use Your Personal Car as a Taxi? Yes, you can use your own car or van and become licensed as a taxi driver. If you own a vehicle that you want to use as a taxicab, there are a few things you need to do to make it official. Here are some tips:

Check to make sure it is rust-free and in good condition
Visit the DMV and apply for a local taxi license
Find the right taxi insurance for your new business
Promote yourself locally and attract repeat customers

Of course, to be a legitimate business that is safe from major financial trouble due to liability lawsuits or personal injury claims, you must have taxi insurance. Finding the right policy that covers your risks and aligns with your budget can be tricky, so make sure you contact a local Trusted Choice member agent for assistance.

What Kind of Taxi Cab Insurance Do I Need If I Hire Drivers? It is possible to get multiple driver taxi cab insurance if you want to hire drivers to use your vehicles. You can extend standard taxi insurance coverage into a multi-driver policy. You will receive the same coverage that you get on your single taxi insurance policy, n5ow for each driver of your vehicles.

You should also think about getting employment practices liability insurance if you employ several taxi drivers. This will give you coverage against claims of sexual harassment, discrimination or wrongful termination from any of your taxi drivers.

You can get the help you need to navigate taxi insurance coverage issues, including the details of your multiple driver policy and employment practices liability coverage through a local independent agent.
Cities and Requirements for Taxi Insurance.
Alameda County:
Alameda, Albany, Berkeley, Dublin, Emeryville, Fremont, Hayward, Livermore, Newark and Oakland.
Insurance requirements are a significant cost to taxi operators, and may have a direct impact on the availability of accessible vehicles. The higher cost of accessible vehicles in addition to high insurance costs have discouraged companies from purchasing accessible vehicles; only the larger companies can afford both. Some taxi companies have created separate divisions for non-metered vehicles including accessible vans licensed by the California Public Utilities Commission, which has lower insurance requirements. Since these vehicles are not metered, they charge flat rates on a subscription, contract, or per-trip basis.
While all taxi ordinances in the County require insurance, only nine define specific coverage amounts. These vary, but generally include provisions for property damage ($25,000 to $100,000), injury or death of one person ($100,000 to $1,000,000), and injury or death of more than one person resulting from one incident ($300,000 to $1,000,000). Fremont and Livermore do not differentiate between the levels of coverage but both require insurance to cover up to $1,000,000 per incident.
If operators are licensed in more than one municipality, they must be insured up to the highest required rates. In North County, Oakland is the only city that requires a $1,000,000 policy. However, due to multiple licensing, it is likely that most North County taxis are licensed at this level. These differences in insurance level requirements also occur in other parts of the County




Solano County:

Benicia, Dixon, Fairfield, Rio Vista, Suisun City, Vacaville, Vallejo

It is unlawful for any fleet management permittee or any holder of a vehicle permit to operate or allow to be operated any taxicab unless a valid insurance policy, indicating that a motor vehicle liability policy is in effect which covers such taxicab, has been filed with the Department. The insurance policy must be issued by a company holding a certificate of authority to do insurance business in the State of California, or by a company doing business through an authorized surplus lines broker. Such insurance shall remain in full force and effect at all times for each taxicab permit; provided, however, that the fleet management permittee may temporarily suspend coverage for any covered vehicle not actually in service or being operated on public streets or ways provided that written notice to the Department has first been provided by the fleet management permittee.
B. An insurance policy evidencing motor vehicle liability insurance made by a company doing business through an authorized surplus lines broker shall have on it an endorsement substantially.
C. The motor vehicle liability policy required under the provisions of Subsection A of this section shall name and insure the registered vehicle owner, the fleet management permittee, any permitted taxi driver, and any other person using or responsible for the use of any such vehicle, with the consent, express or implied, of the owner or fleet management permittee, against loss from liability imposed upon such owner or fleet management permittee by law for injury to, or death of, any person, or damage to property growing out of the maintenance, operation, or ownership of any taxicab, to the amount limit of five hundred thousand dollars ($500,000.00). D. Every insurance policy required under the provisions of Subsection A of this section shall certify that the motor vehicle liability policy shall not be canceled, nor the policy limits thereof changed, except upon thirty (30) days' prior written notice to: Vallejo Police Department Traffic Division 111 Amador Street Vallejo, CA 94590
Such motor vehicle liability insurance shall be continuing liability up to the full amount thereof, notwithstanding any recovery thereon; and such insurance policy shall so certify. The Department is authorized to impose additional requirements for the form or content of any insurance policy, provided the additional requirements are not inconsistent with or prohibited by the provisions of this chapter or with state law.



Contra Costa County:

Antioch, Brentwood, Clayton, Concord, Danville, El Cerrito, Hercules, Lafayette, Martinez, Moraga, Oakley, Orinda, Pinole, Pittsburg, Pleasant hill, Richmond, San Pablo, San Ramon, Walnut Creek.


Before any owner's license shall be issued, the owner shall be required to obtain and thereafter keep in full force and effect, a policy of insurance in such form as the Risk Manager may deem proper, executed by an insurance company approved by the Risk Manager. Such policy of insurance shall insure the owner and the driver of each of the vehicles operated, or to be operated, under the owner's license against liability for damage to property and for injury to, or the death of, any person as a result of the ownership, operation or other use thereof. The minimum liability limits upon each such vehicle shall be not less than $100,000 on account of personal injury to, or the death of, any one person in any one accident and $300,000 on account of personal injury to, or the death of, two (2) or more persons in any one accident, and the minimum liability limits upon each such vehicle shall be not less than $50,000 for damage to, or the destruction of, property in any one accident. A certificate of insurance shall also be provided stating that such policy will not be cancelled or materially changed to lower the coverage limits or delete particular vehicles until notice in writing shall be given to the City of Walnut Creek, addressed in care of the Risk Manager, City of Walnut Creek, 1666 North Main Street, P.O. Box 8039, Walnut Creek, California, at least thirty (30) days immediately prior to the time such cancellation or change shall become effective. All such policies and insurance certificates shall include the vehicle identification numbers of all vehicles covered by the policy.





San Joaquin County

Escalon, Lathrop, Lodi, Manteca, Ripon, Stockton and Tracy