Technology & Projects Insurance Coverage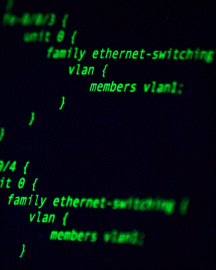 It has been known by now that technology companies are not immune from cyber attacks that might result in lost data.
As a company owner your main concern might be coverage for business income loss, digital asset replacement expense, third party coverage for regulatory proceeding defense cost , media liability protection, equipment breakdown, or employee dishonesty; SaveGuard Insurance Agency is your first step.
So don't Hesitate Call US NOW.
We will:
Identify the typs of risks that rises with your business.
Scan the Glob to find the perfect Insurance Policy for Your Company.
---
Types of coverage:
General Liability limits of $2 million per occurrence/ $4million aggregate
Liability for damage to premises rented to you for up to $300,000.
Broadened Named insured and blanket additional insured Endorsement.
Technology Errors & Omissions (E&O) with Limits Up to $5 million
Information security Liability with combined limits up to $5 million
Business income and extra expense coverage for up to 12 consecutive months; with a 24 hour waiting period
Business personal property.
Business personal property off premises coverage include while in transit and temporarily away .
Computer fraud
Denial of service attack.
Electronic Data Processing Equipment.
Employee Dishonesty and forgery or alteration coverage.
Equipment Breakdown coverage, Diagnostic equipment, power generating and production equipment.
Unauthorized business card Use.
valuable papers and Records.
Contract Penalties........and Many More. . .
Our Favorites in Technology:

Data Processing

Data processing may involve various processes, including:

---

IT Consultants

The IT consulting industry can be viewed as a Four-tier system:

Professional services firms which maintain large professional workforces and command high bill rates.
Staffing firms, which place technologists with businesses on a temporary basis, typically in response to employee absences, temporary skill shortages and technical projects.
Independent consultants, (for US tax purposes, employed on Form W-2), or as independent contractors in their own right (for US tax purposes, on "1099").
Information Technology security consultants

---

Software Develop

Software Development or software programming services includes:



Analyzing the problem
Market research
Gathering requirements for the proposed business solution
Devising a plan or design for the software-based solution
Implementation (coding) of the software
Testing the software
Deployment

---

Website Design

Website design, web hosting, web services, including ASPs

website Design includes:

Graphic Designers: to create visuals for the site such as logos, layouts and buttons.
Internet marketing specialists to help maintain web presence through strategic solution.
SEO.
Internet Copywriter.
User experience UX designer incorporates aspects of user focused design consideration.

---
---
Project Insurance


Being A self employed Consultant means that you have the Flexibility to switch between Projects, between companies. We at SaveGuard Insurance Agency it is our responsibility and duty to find an Insurance policy which fits all of your needs, and that includes providing the insurance coverage for your company so you don't need to switch it, modify it every time you get a new project; thus ordering an insurance certificate will be as easy as 1 2 3.


---