---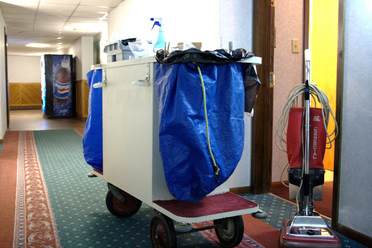 Services Contractors General Liability Insurance
Janitorial Service:
Coverages for a commercial, residential and construction clean up janitorial service. General Liability Coverage protects you against claims for damages because of bodily injury or property damage to others resulting from your business operations.
General Liability Limits of $1 million per occurrence/ $2 million aggregate
Medical Payments for $5,000 per person.Damage to Premises Rented to You is included up to $300,000. Limit may
be increased.
Blanket Contractual for all insured contracts.
Host liquor liability.
Limited worldwide coverage.
we offer a variety of coverage for your janitorial business, they start from the commercial general liability, Commercial automobile coverage to protect the business vehicle, workers comp and Umbrella coverage.
Electrical Service:
Electrical Work within buildings including commercial and residential work. under this description we can add severance cameras and alarm instillation companies.

Communication Equipment Instillation and service.
Cable Installation
Electrical power distribution or transmission manufacturer.
Electrical Parts Components and Accessories Manufacturer.
A Small Electrical Supply and repair Shop including a Small Appliance Repair
If you are looking to bundle your Commercial General Liability with your Commercial Auto and workers Comp, SaveGuard insurance Agency is your Solution.
Landscape Maintenance and Gardening

Basic Landscape and lawn care service includes mowing, mulching, planting and instillation.
lawn sprinkler instillation, tree trimming . this category includes:
Landscape counseling and planning
Lawn and garden services
Ornamental shrub and tree service
Special Trade Construction
Paint Exterior and Interior
---