Garages, Mechanic Shops, Service Stations and Body Shops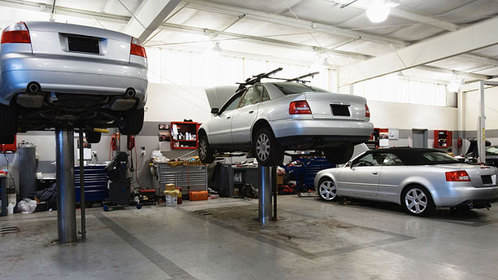 Property Coverage
covers your building and business personal property, without any Coinsurance.
Business Personal Property covers all of your employees' tools and equipment while on the premises.

Crime Coverage
:
Employee Dishonesty coverages up to $25,000 and limit may be increased as desired.
Theft Damage to rented Property including the property which the landlord owns and rented to you.
Equipment Breakdown
coverage for equipment breakdown is included within applicable limits. service interruption of water, electricity is covered from a covered breakdown.

Valuables on premises and off premises included all the lost information.

Signs, any sign within a 1,000 feet is included within the building limit is covered for its total replacement cost.

General Liability Limit of $1 million per occurrence and $2 million aggregate is just the slandered limit for our Garage Insurance policies, including personal injury.

Garage Keeper coverage is the most important coverage that you need to make sure you have, customers vehicle that are left in the garage during night or during service hours are covered under this essential coverage. depending on the average price of your customers vehicles

Damage to premises rented to you up to $300,000.

Limited worldwide coverage.


Download Travelers Garage Info Click Here.


call us now to discuss your current policy or to get a new policy issued for you. Get the right Protection for Your Business and your Customers. CALL NOW 510-538-7233.

---